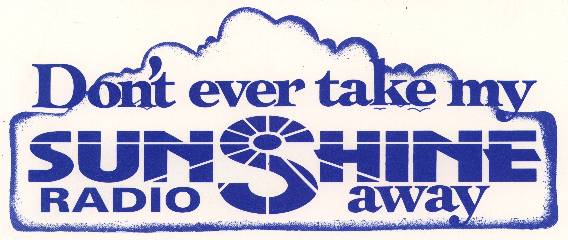 The above stickers were handed around the city in their thousands whilst Sunshine Radio were off the air during late May and June 1983.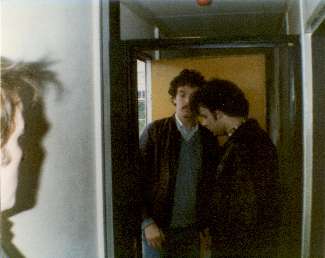 Station engineer Peter Gibney at the studio door, possibly with one of the raiding party.

A P & T engineer dismantles one of the Marconi MW transmitters which only a short time before that had operated on 531kHz / 539 metres.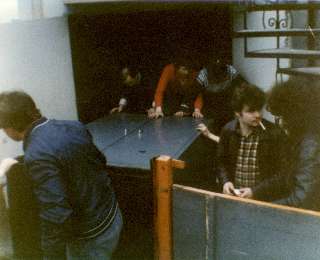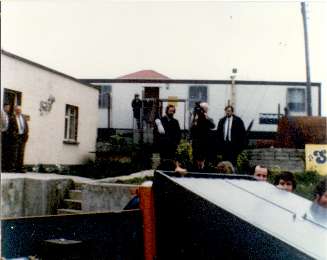 One of the Marconi cabinets being removed from the transmitter room.
The portakabin in the background housed the studios and offices.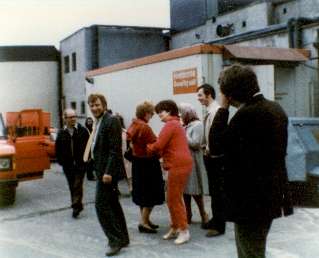 Sunshine Radio owner Robbie Dale at the side of the Sands Hotel attempting to put on a brave face as his station is being dismantled. The portakabin in the background is possibly where one of the FM transmitters was housed at the time.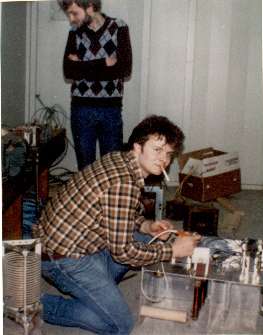 Sunshine Radio's chief engineer Peter Gibney eagerly sets about building a new medium wave transmitter to get the station back on the air as soon as possible.