There isn't much to say here, other than following the raid on Sunshine Radio on the morning of Thursday 19th May 1983, the decision was taken by the management to close South Coast Radio until further notice. As a precaution, some of the studio gear was removed and put in a safe place. The photos below shows the studio at this point. South Coast Radio returned to the air the following Monday, 23rd May 1983.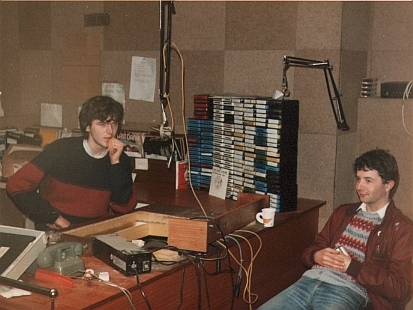 Staff relax as the station goes off the air just in case. Below are the holes left when the record decks, mixer and cart machines were removed from the main studio.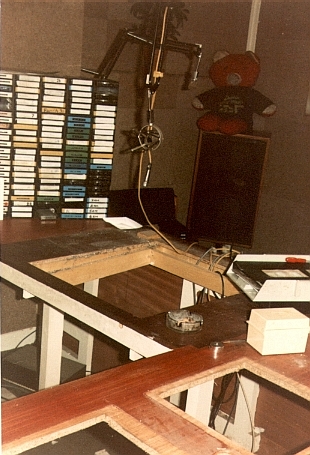 Below is a close up of the carts used from adverts and jingles.