SOUTH COAST RADIO - CORK



ARCHIVES
WITHOUT CLUTTER
South Coast Radio - Cork (1982 - ??)
1557 - 1566 - 104 - 6210
========================================================

IRISH PIRATES A / Z
South Coast Radio used to be heard with a very powerful signal in the UK in the evening time, especially when they first came on the air with the ET, and the frequency was clear. The 10kW transmitter they later used was also good in the evenings. But as time passed, the BBC added a relay in Lancashire on 1557, and spoiled the good reception that was enjoyed in the early days. Offshore Radio fans would tune in at night to hear Nick Richards, as well as Don Stevens in the morning breakfast show, complete with the old 60's jingles.
SOUTH COAST RADIO AUDIO
SOUTH COAST RADIO PHOTOS
SOUTH COAST RADIO OTHER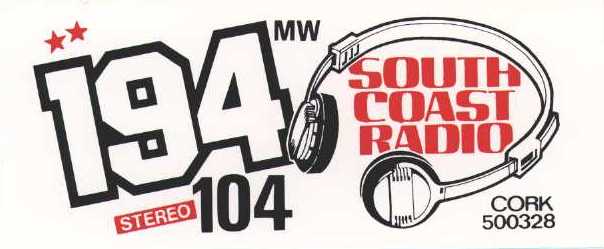 Stickers South Coast Radio produced after the Dublin raids in 1983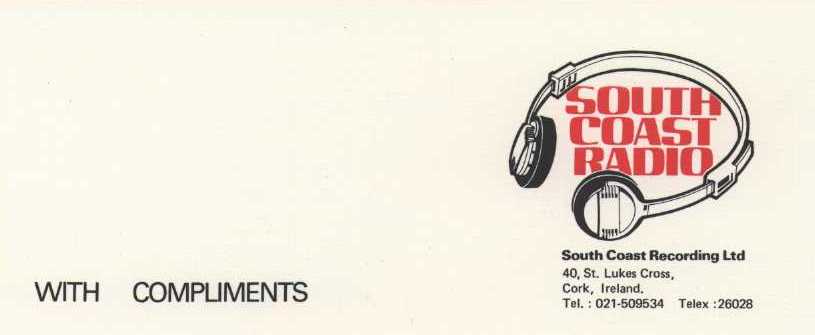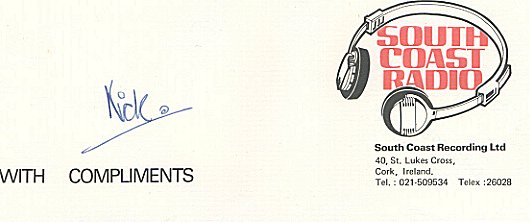 Signed by Nick Richards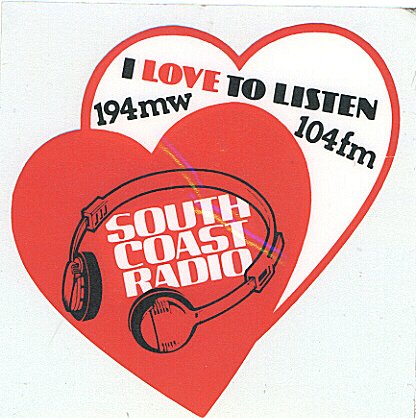 One of the few promotions which mention the first address of the hotel, and right, an early poster with Peter Madison enjoying the attention.
A couple of advertising posters from South Coast Radio. These were A3 size. Click to expand to fit screen, or click the link below to download a higher res poster that the jpeg could be taken to a pro print shop, and reproduced, dirt and all!!
=================================================================

IRISH PIRATES A / Z

Irish Era Home Page