WESTSIDE RADIO INTERNATIONAL



ARCHIVES
WITHOUT CLUTTER
WESTSIDE RADIO INTERNATIONAL - DUBLIN (1975 - 1988)
6280 (and others)
========================================================
Westside Radio International, Dublin City, 6210kHz 6243kHz 6280kHz 6317kHz + others.
Westside Radio Dublin was originally operated on 6210kHz by Dr Don in the years of 1975 and 1976. Don was also involved in Radio Dublin on medium wave along with 'The Captain' and Prince Terry. Don operated Westside Radio on a Sunday morning and then would sign off shortly before Radio Dublin was due on the air. Westside Radio was last heard operated by Dr Don in around September of 1976.

In September 1977, Westside Radio International returned to the shortwave on 6210kHz. This time it was being operated by Dr Don's colleague at Radio Dublin, Prince Terry. The Prince brought rock music to the airwaves, whereas Dr Don used to play mainly pop and Irish records. The returned station was initially operated on 6210kHz, but eventutally moved to 6280kHz where it stayed until legislation caused it to close on 31st December 1988. Westside Radio operated by Prince Terry was probably the longest ever running regular Sunday morning free radio station, having been on for over 11 years when it finally closed.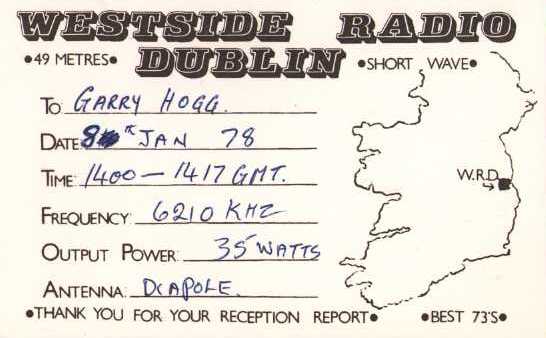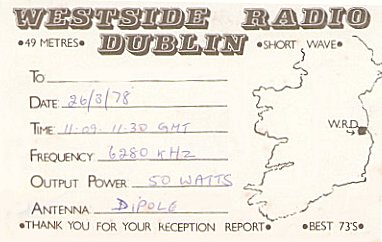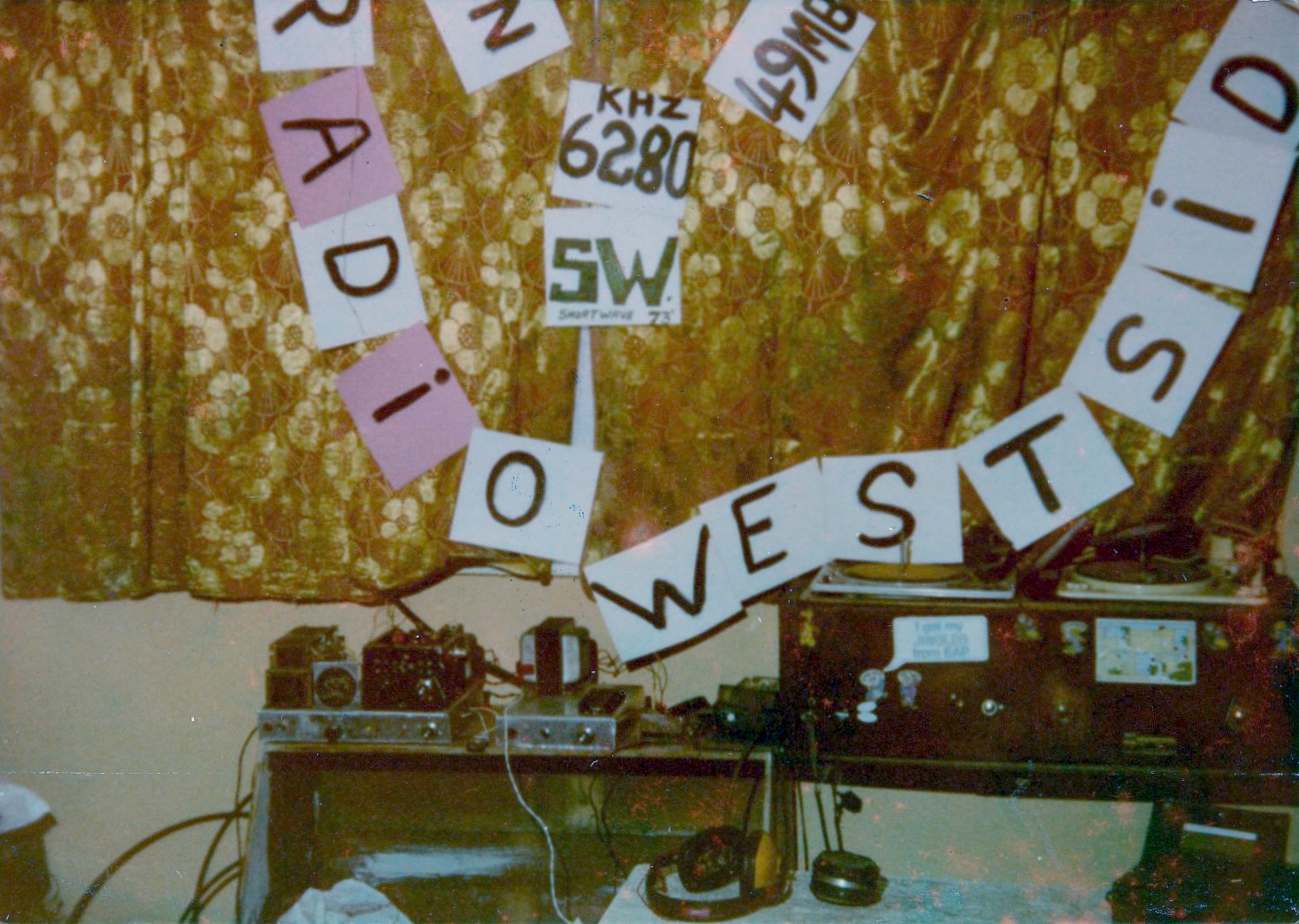 Prince Terry's set up some time before 1982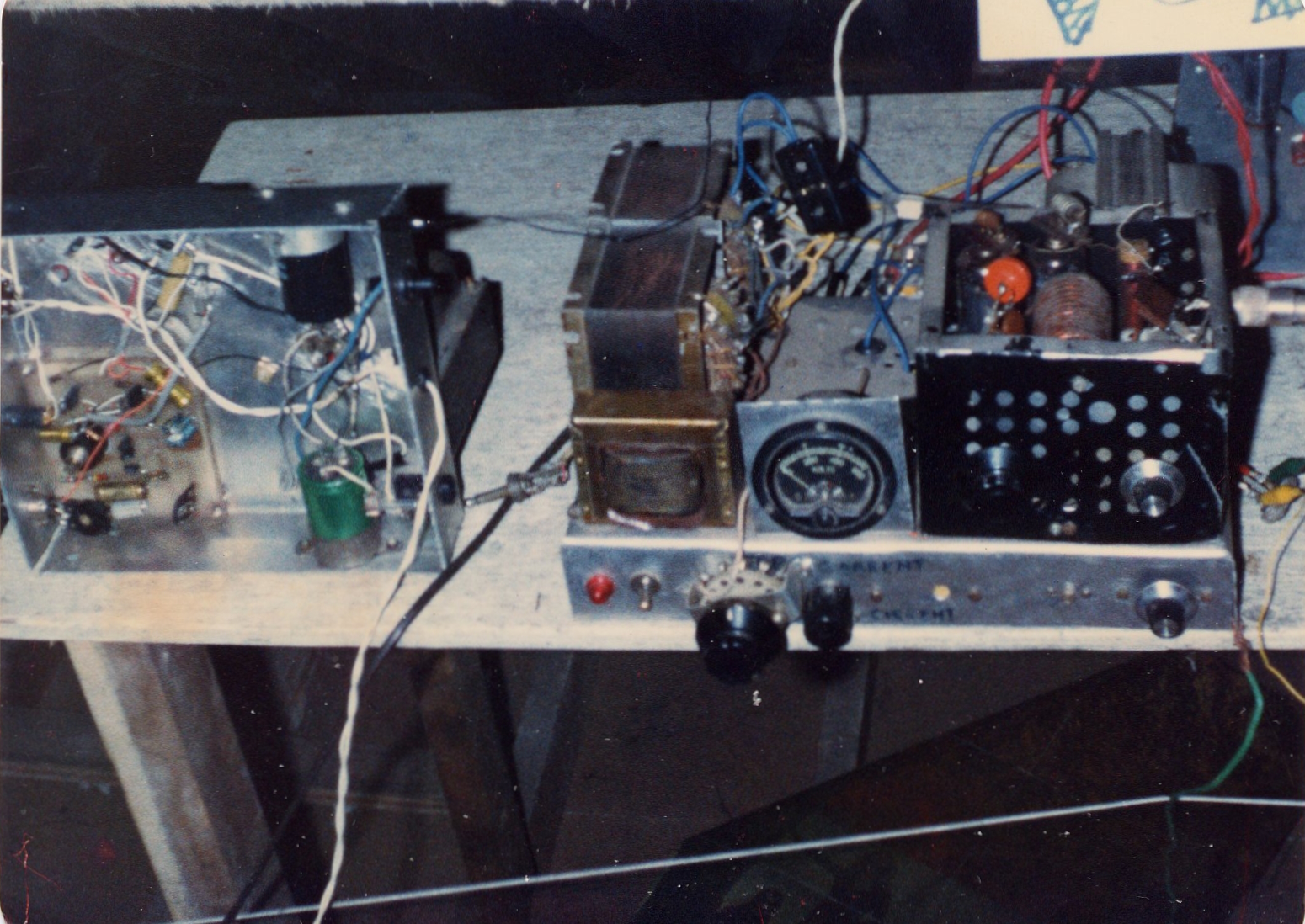 The usuall transmitter used on 6280kHz for many years in the late 70's / 80's.

Prince Terry holds the 25m band transmitter, and right, his old ex Radio Dublin turntables. They had been through a raid, the Prince told us.

Click here to view the first Westside Radio history sheet produced by Prince Terry from around 1977/8 (107k)
======================================================