MAGIC 103



ARCHIVES
WITHOUT CLUTTER
MAGIC 103 - Dublin
1985
1521kHz - 103.5MHz
========================================================

IRISH PIRATES A / Z
Magic 103 was an offshoot from Radio Nova and broadcast on 103.5MHz in stereo, then during July tested on 1530kHz / 199m, finally settling on 1521kHz / 199 metres medium wave. It began broadcasting from April 28th 1985 from studios in Leeson Street and the staff included many of the journalists who were in dispute with station owner Chris Cary. The station had a more easy listening format than its bigger brother Radio Nova, and with the influence of the many journalists, featured much more local news and information for the Dublin area. Magic 103 continued until Sunday 22nd September 1985, when it closed down.

Thanks to Paul Buckle for allowing us to use his Magic 103 photographs below. Paul used to have a resource on the web at an NTL page but it has long since gone.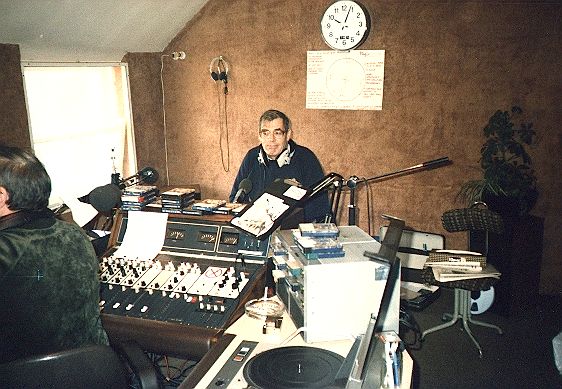 The Magic 103 studio in Leeson Street, including Bob Gallico having just finished reading the 10am news.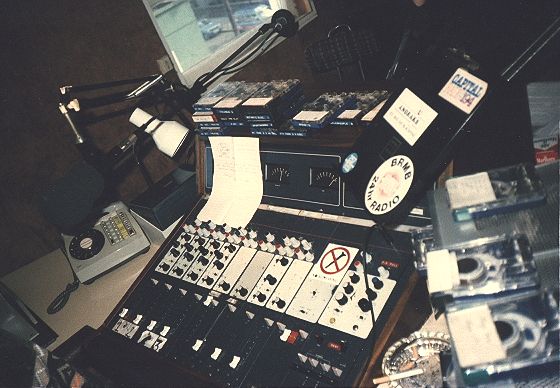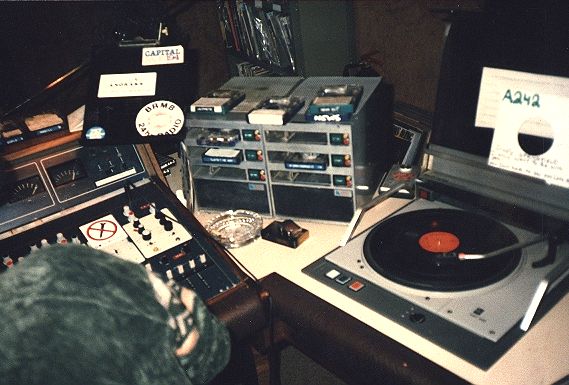 The cart machines (used for commercials and jingles) and one of the
high quality record decks used by the station.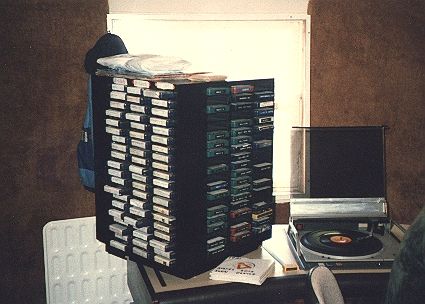 The left hand side of the mixing desk with a rack of cartridges.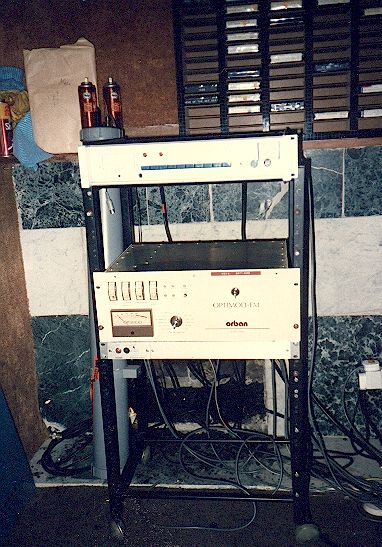 The rack containing the Orban Optimod FM audio processing unit,
and the microwave link transmitter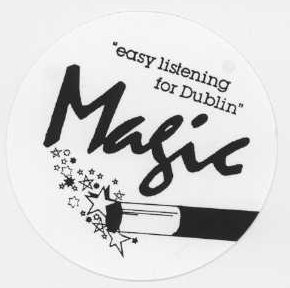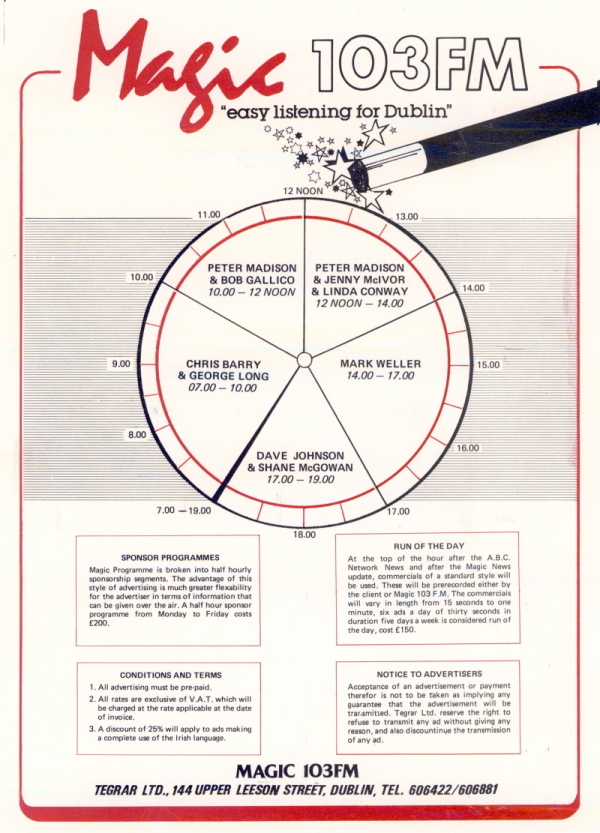 ===================================================================

IRISH PIRATES A / Z