RADIO NOVA - 1983



ARCHIVES
WITHOUT CLUTTER
Radio Nova - Dublin (1981 to 1986)
AM - 254 - 846 - 891 - 819 - 828 - 738 - 729 - 88.2 - 102.7 - 6207
========================================================

RADIO NOVA HOME PAGE
NOVA PHOTOS FROM 1983: Below are some images taken in 1983 from Radio Nova in Dublin, during a visit from the AUK team to their NOVA PARK TRANSMITTER SITE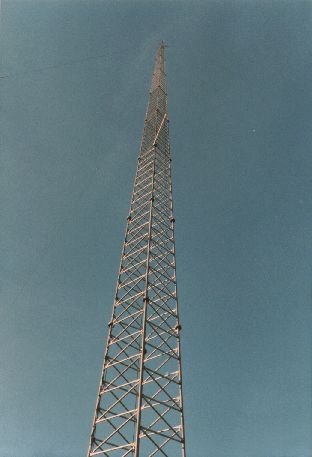 A view up the recently erected big mast, getting ready for high power. Below, riggers can be seen to be dismantling the smaller mast, which was used during the Summer of 1983. The size of the self standing large mast can be seen on this photograph. A huge concrete base was built to bolt it to.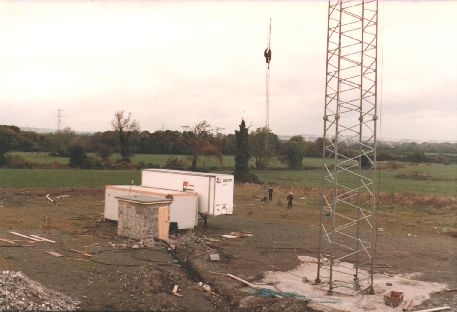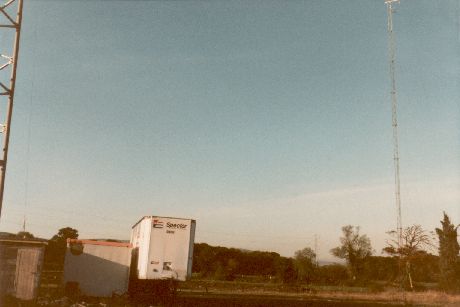 The view above shows the old portacabin and container which used to hold the transmitters. Following their return from the P&T they had now been moved into a specially built hall at the end of the main Nova Park building. (Below)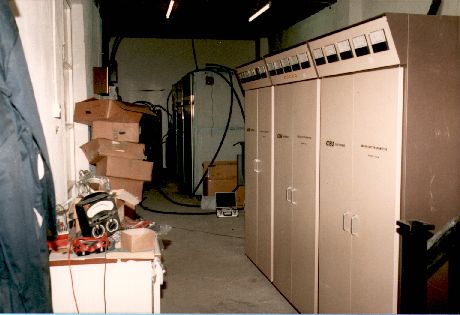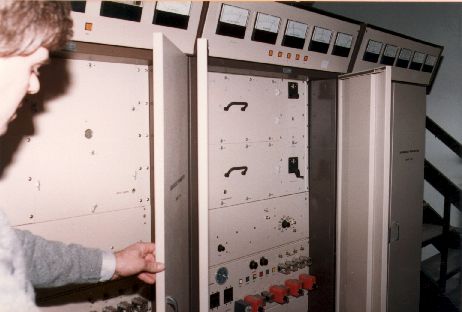 Chris Cary shows off the recently returned CSI 10kW AM transmitter which had just been put back on the air after being returned following the raid back in May.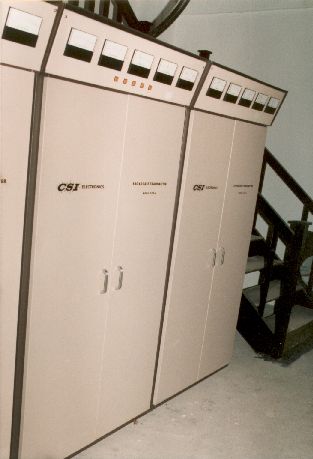 Another view of the CSI 10kW Medium Wave rig, then back on 819kHz. The stairs behind it lead upstairs to some offices and the location of the microwave receivers and audio processing units.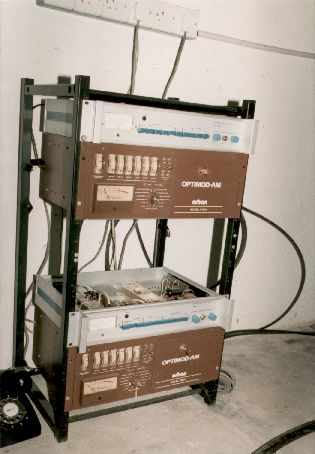 The rack housing the microwave receivers and the AM Optimod units. The frequency of the link between Herbert Street and Nova park was believed to be in the region of 950MHz.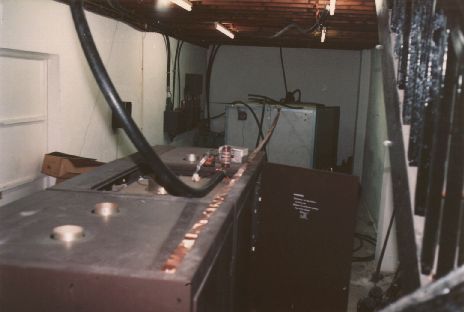 A view from the stairs looking on top of the 10kW AM transmitter showing the connection of the heliax leading out to the aerial tuning unit. Towards the rear can be seen the 50kW RCA transmitter which was in the process of being installed.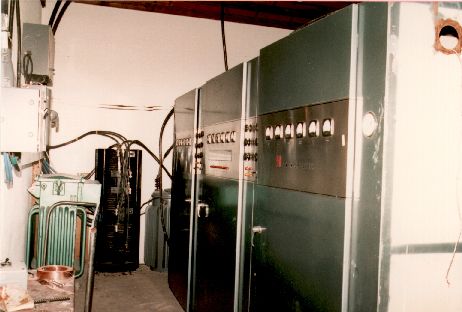 The RCA 50kW transmitter which was being installed. The rig required a large power supply, hence the large transformers at the end of the transmitter hall.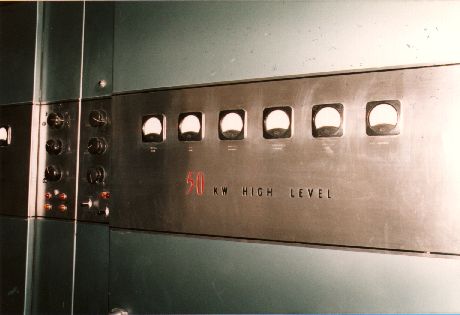 Close up of the name plate of the 50kW rig.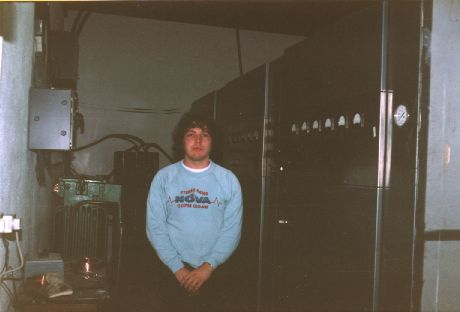 Gary posing next to the RCA 50kW transmitter.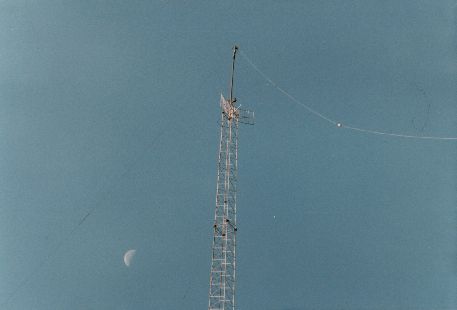 The top of the big mast with the microwave receiving dish.
The moon is visible to the left of the mast.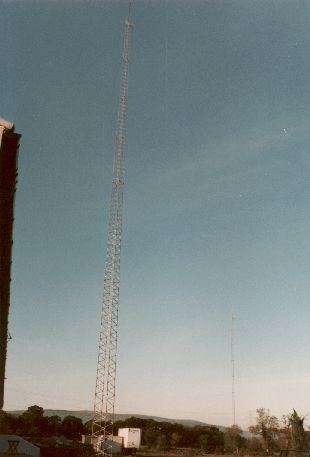 NOVA mast and portacabin, which looks tiny in comparison.