RADIO CAROLINE DUBLIN



ARCHIVES
WITHOUT CLUTTER
RADIO CAROLINE DUBLIN (1970 - 1973)
259m - 227m
========================================================

IRISH PIRATES A / Z

EARLY IRISH NOTES

According to details on the Radio Valleri history programme, Radio Caroline Dublin began life as Radio Romeo in the summer of 1969 on 300 metres. Programmes were on Tuesday lunchtime and Saturday night. The wavelength was changed to 270 metres then 227 metres. The station changed its name in late 1970 to Radio Caroline Dublin with deejays Jiving Johnny Kay, Mike Walker (who had previously been involved with Radio Santa Monica from 1965 on 253 metres) and Mick Wright. Programmes were broadcast on both Friday nights and Saturday nights (which included a programme of DX-tips from 'Pat the DX-er'). These were later cut back to just a Sunday afternoon. The station was said to have made a closedown in August 1973, but may have been on the air after this.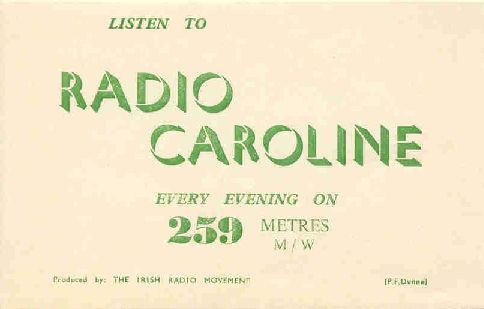 Above is a sticker sent out promoting the station when it went onto 259 metres which at the time was not being used by the seaborn station of the same name. When the offshore Radio Caroline returned in 1973, Radio Caroline Dublin moved back to around 227 metres.
A short aircheck of the station featuring Mike Walker, possibly dating from around late 1970 (judging by the records being played) can be heard by clicking here

(980k mp3)
Below is a photograph of the Radio Caroline Dublin studio, which was extremely well kitted out for its day.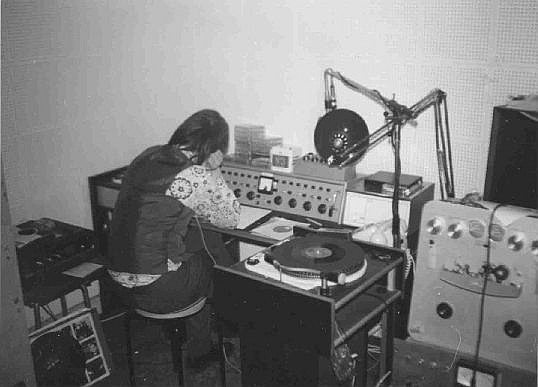 Radio Caroline Dublin received letters from all across Europe for its transmissions. The station verified with the QSL Card below on which the name was changed to Radio Caroline International (as the station was indeed going international for those listeners). The reverse of the QSL was a photo of the Radio Caroline North ship mv Fredericia.
Many thanks to Bill for all the images on this page..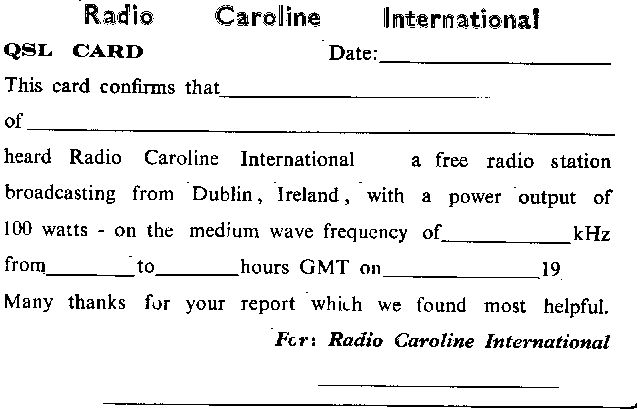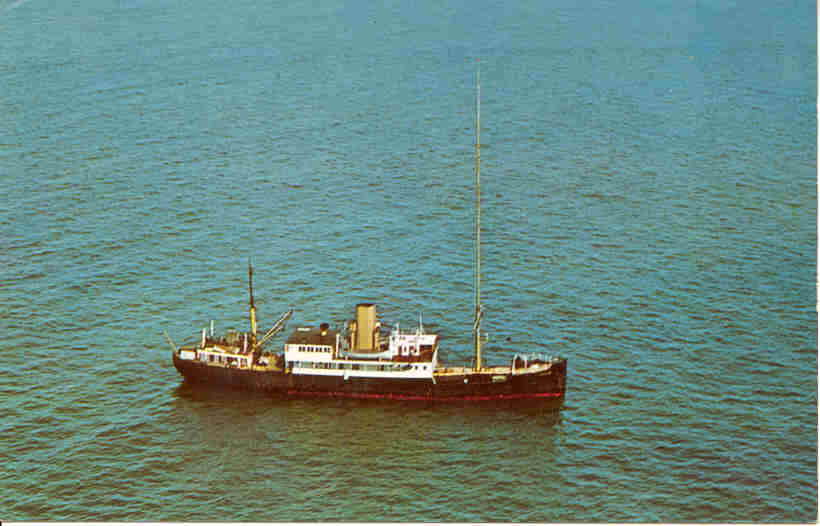 ===================================================================

IRISH PIRATES A / Z

EARLY IRISH NOTES