ANDORRA - AWR



ARCHIVES
WITHOUT CLUTTER
The QSL below is from a series of test transmissions which were carried out by AWR, through the facilites of Radio Andorra. Also received with the card was a letter mentioning the tests.
Click to hear the station signing off on 6215kHz as recorded in Scotland on 16th September 1979 at 2100 UTC in ra (187k) or mp3 (743k) format.

Also listen to the station sign-on on 14th August 1979 on the same frequency mp3 (490k) format.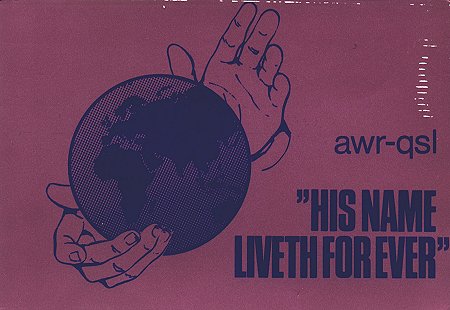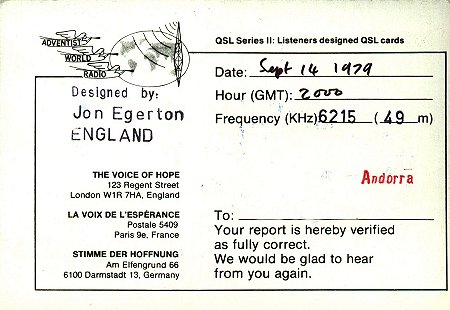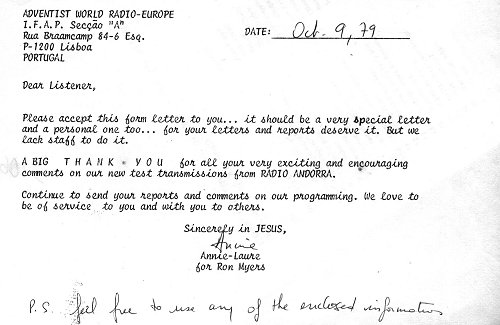 Back to Interrnational Home Page