RADIO PUBLICATIONS / PRESS INDEX



ARCHIVES
WITHOUT CLUTTER

ANORAKS UK WEEKLY REPORTS
RECORD MIRROR (ALSO NME / SOUNDS / DISC/ MELODY MAKER)
OFFSHORE RADIO RELATED PRESS / MAGAZINES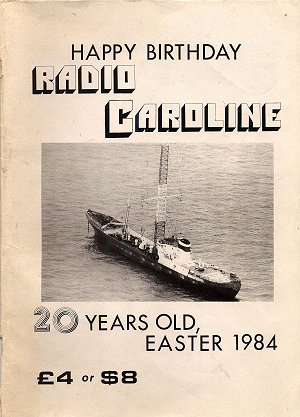 IRISH RADIO RELATED PRESS / MAGAZINES
LANDBASED PIRATE RADIO IN THE PRESS / MAGAZINES

An article covering RFL, Radio Jackie and EMR.

STEREO THE MAGAZINE - JANUARY 1984

A substantial article covering the whole of the UK. 1984 was probably the peak of the landbased pirate radio scene in the UK. It was during this period that many of the original Sunday only MW and FM stations began to operate on a full 7 day per week basis. This followed in the footsteps of Radio Jackie who had discovered a loophole in the current law which enabled them to keep hold of equipment for longer periods between raids. It was also a time of change in pirate radio. The old Sunday medium wave stations operated by enthusiasts who promoted exciting personality and community radio, which grew out of the offshore stations of the 1960's, began to make way for more specialist FM music stations playing more non-stop music with little chat. Stations aimed at ethnic communities also began to increase in numbers. This article published in January 1984 talks about many of the stations which operated during this period. By the beginning of 1985, especially following the final closure of Radio Jackie, landbased pirate radio began to move into a new era of almost purely FM operations. Only Merseyside would have any appreciable number of medium wave station after this, and even they would disappear by 1990.