RADIO CAROUSEL - 1984



ARCHIVES
WITHOUT CLUTTER

RADIO CAROUSEL
DUNDALK, DROGHEDA, NAVAN, CASTLEBLAYNEY, NORTHERN IRELAND
AM - 1071, 1125, 1134, 1386, 1404, 1413, 96.4FM

========================================================================
Some photos taken at Radio Carousel in Dundalk, during a visit in 1984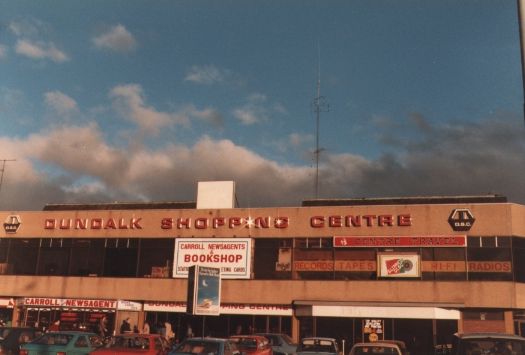 A colourful picture of the Dundalk Shopping Centre which housed Radio Carousel. The aerials can be seen on the roof. The studios were upstairs and away from the shopping area, unlike the arrangement in Navan.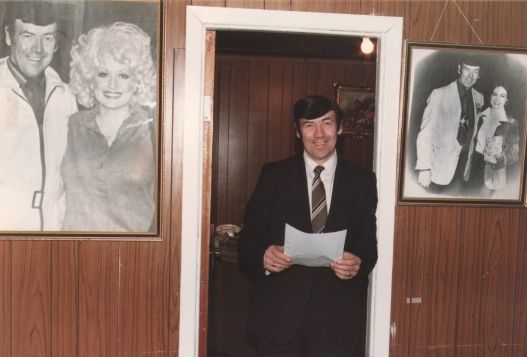 Hugh Hardy, the man who started the started the station in 1978, photographed in 1984, in his own words, next to 'his favorite women'.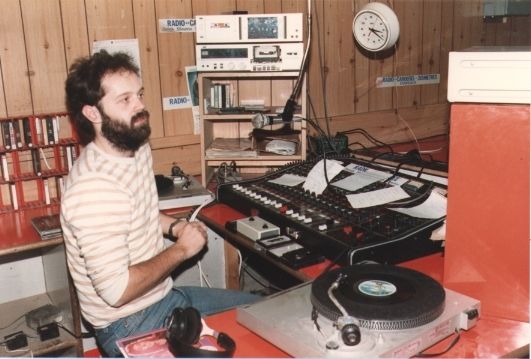 Two photographs of the main studio taken at differenet angles. It was a co-incidence that Kieran Murray was on the air at the time, having seen him earlier in the day at the Navan station where he normally worked. He was filling in on the afternoon show on the Dundalk station. The transmitters were located at the back of Kieran, behind the panelling.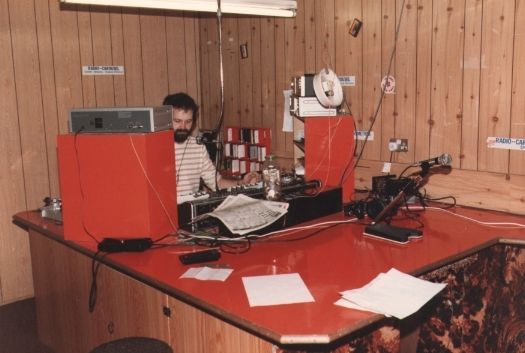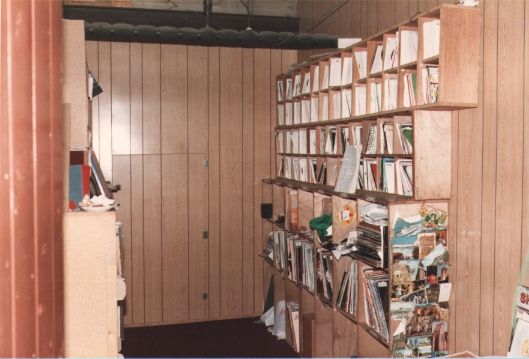 The record library. The small door in the panel was the entrance through to the transmitters.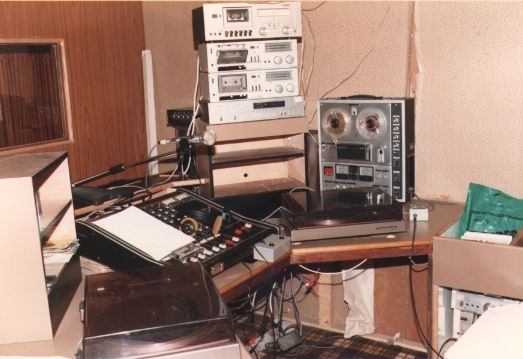 The Radio Carousel production studio.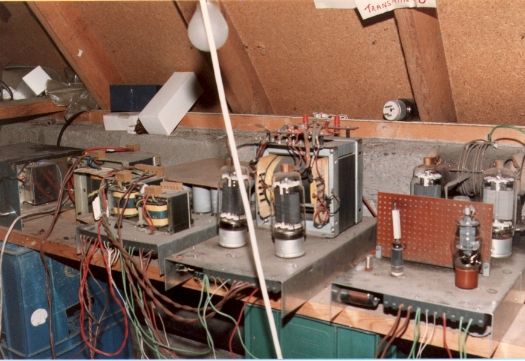 Three nice photos of the Radio Carousel Dundalk medium wave transmitters. There were two rigs, which were alternated during the day and night to conserve valve life. The transmitters were located at the rear of the studio behind a partition wall, and in the sloping roofspace of the shopping centre. At the time of the visit the frequency was 1125kHz.