RADIO NOVA / CITY SOUNDS - FAHAN



ARCHIVES
WITHOUT CLUTTER
Radio Nova / City Sounds - Fahan - Co Donegal (1986 - 1988)
1287 - 98.2
========================================================

IRISH PIRATES A / Z
PIRATE RADIO IN COUNTY DONEGAL

Radio Nova Fahan was relatively short lived, and air time included a lot of down time. The first this station was heard of was on 1566kHz as City Sounds. It was reported as testing in August 1986 in the AUK Weekly Reports. A report appeared in the AUK Weekly Report of 21st September 1986 that City Sound was off the air and due to relaunch on 1323 as Radio Nova 2. It was later heard in the UK on 1287kHz, and the "2" dropped.
Radio Nova Fahan promotional material above, and some photos taken by Steve West in 1988 during his Irish travels.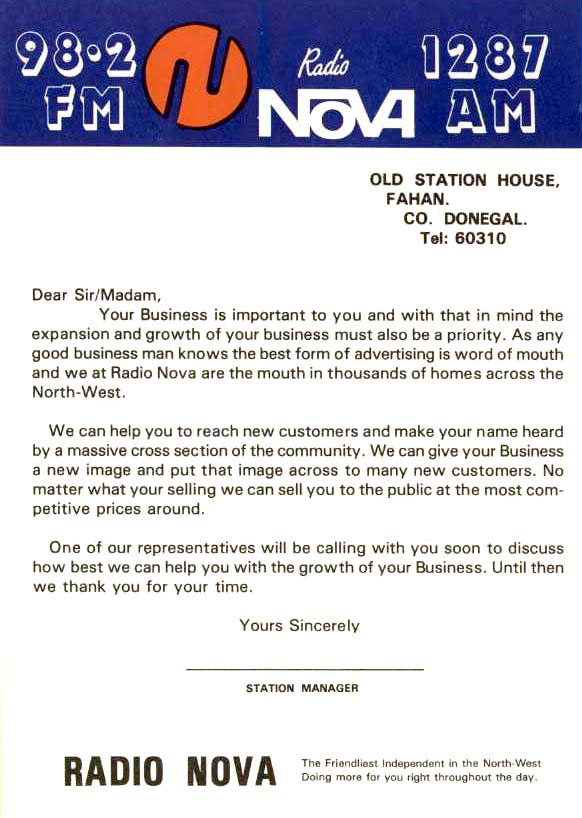 Radio Nova Fahan was previously known as City Sounds and two or three items can be seem below.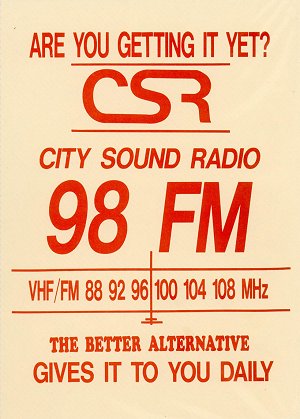 ===================================================================

IRISH PIRATES A / Z