RADIO MILINDA



ARCHIVES
WITHOUT CLUTTER
RADIO MILINDA - DUBLIN
300m
========================================================
IRISH PIRATES A / Z

EARLY IRISH NOTES
This was one of many stations which was operating in Dublin City during the latter half of 1972. Radio Milinda began during August of that year and were said to be one of the most professional sounding stations at that time. Transmissions were on 300 metres / 1000kHz with a power of 100 watts. According to the Radio Valleri history programme in 1974, Radio Milinda operated every night from 0030 until 0300, as well as on a Sunday from 0900 - 1530, which were very long hours for a station at this time.
The aerial was a long wire with the tuning unit housed in a biscuit tin. Deejays on the station included Arno St Jude (Declan Meehan), Jimmy Lynch, Jimmy McCabe, Michael Lynch and Richard Cairns. The station had built up a large listenership when they were on the receiving end of a huge raid on 17th December 1972.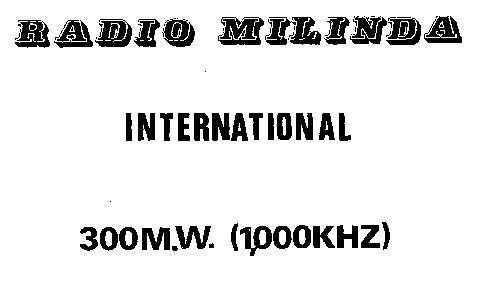 The raid on Dublin's Radio Milinda was documented in the Autumn 1973 issue of the SIRA Magazine.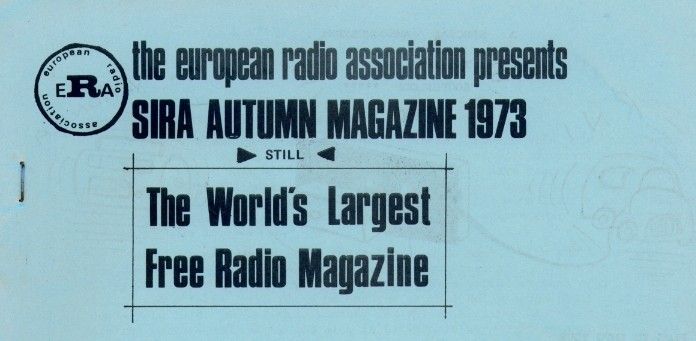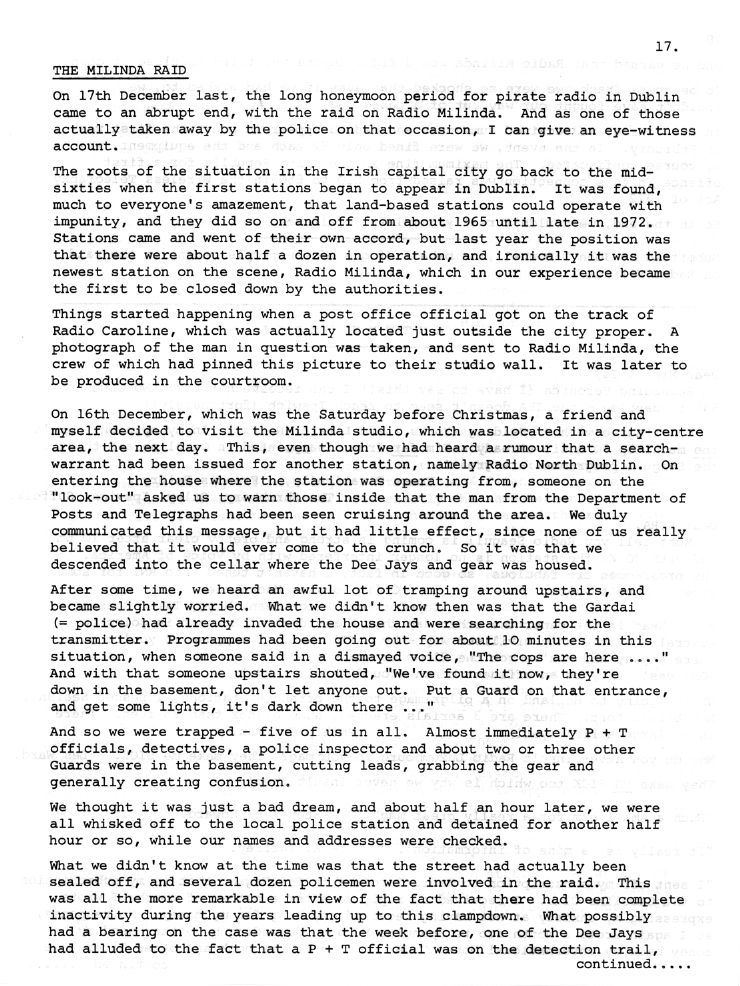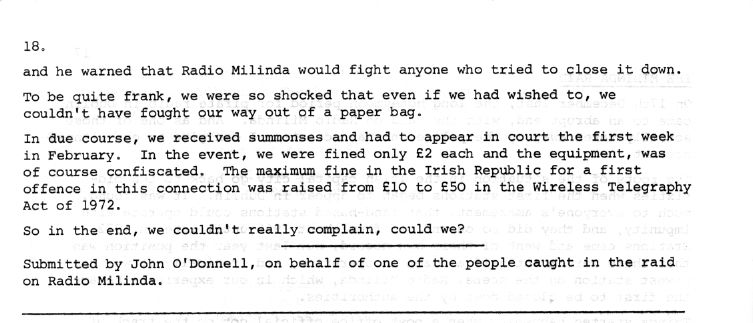 ===================================================================

IRISH PIRATES A / Z

EARLY IRISH NOTES