RADIO CITY- CORK



ARCHIVES
WITHOUT CLUTTER
RADIO CITY - CORK (1980 - 1982??)
1512 - 1242 - 95.6
========================================================

PIRATE RADIO IN CORK

IRISH PIRATES A / Z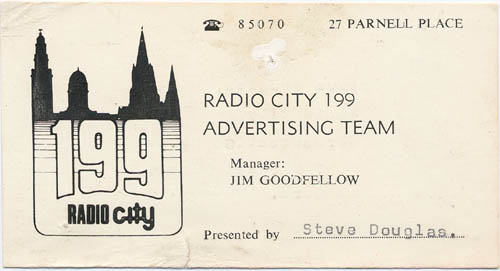 A business card, received sometime before we went to Eire, from Jim Goodfellow. Notice someone has put tipex over the image when trying to make a clean copy!!!
Below, a different card, from Daniel Noonan.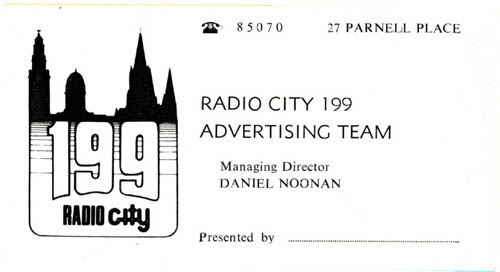 Left: Radio City studio in August 1981. Their old 199 jingles are still sitting on the window sill, see higher res version of photo.
Right: Radio City Cork MW transmitter, which we were told worked better up on its end! We have turned the image around for the shot below.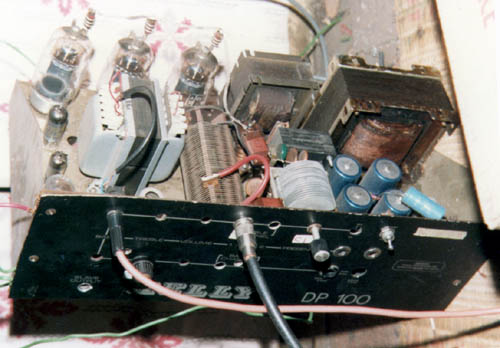 The Radio City transmitter, photo turned around 90 degrees.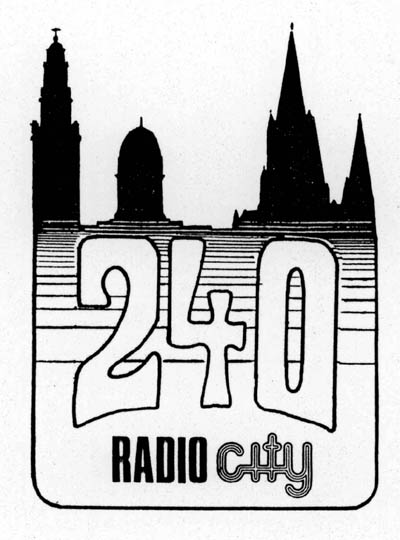 Radio City Cork 240 logo, rather than the original 199 logo.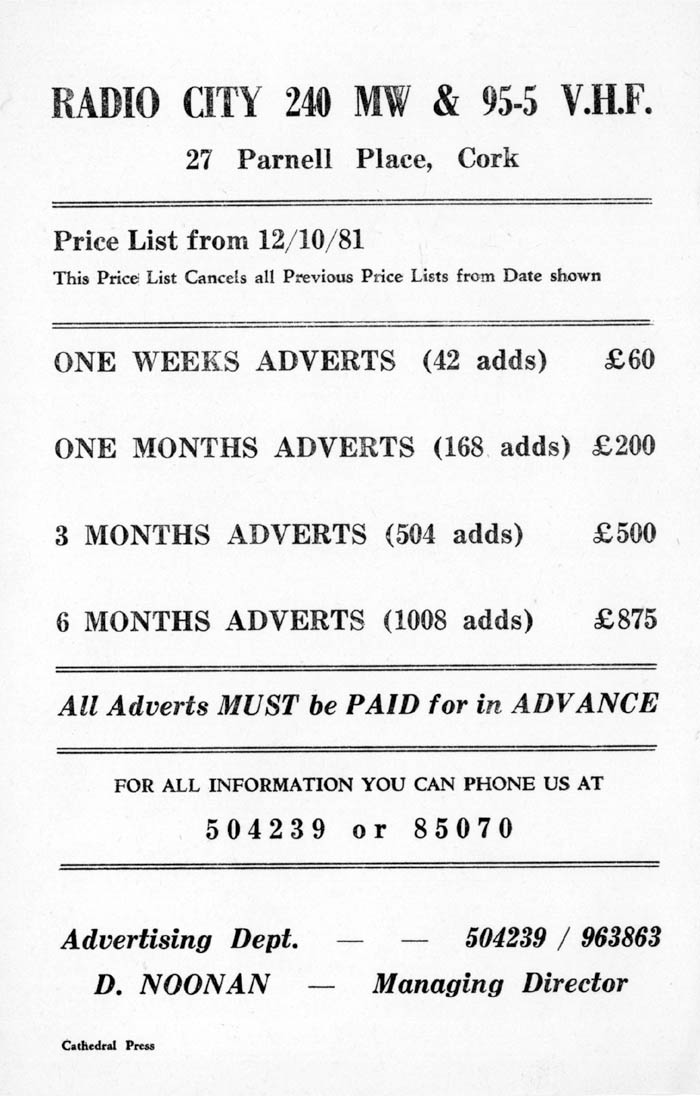 Radio City Cork advertising leaflet. Click for larger scan.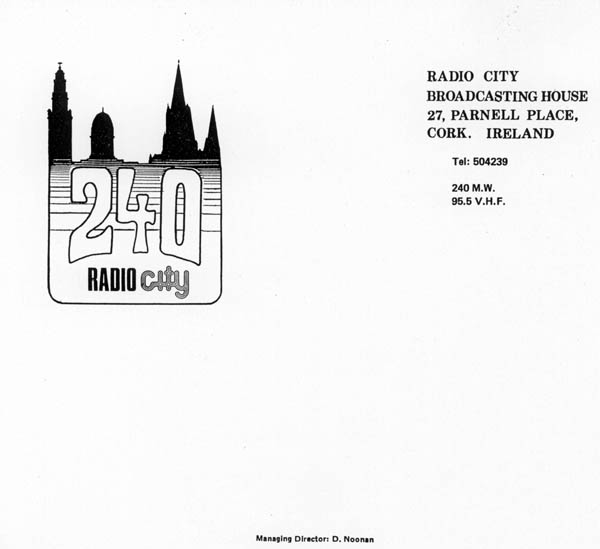 Radio City Cork notepaper. Click for larger scan.
========================================================