NORTHERN STAR RADIO - MONAGHAN



ARCHIVES
WITHOUT CLUTTER
Northern Star Radio - Monaghan (1988)
1116
========================================================

IRISH PIRATES A / Z
Northern Star Radio was a latecomer to the radio scene, coming on the air for the last year or so. Exact start up date is unknown at present, but at the time of the start up, there were stories of no less than four stations coming on in Monaghan. There were two similar names used for four stations. KITS and KISS, Then Radio Star Country and Northern Star. From the KISS FM studio window in Old Cross Square, you could look over to the very low link antenna Northern Star used to feed their AM transmitter on 1116.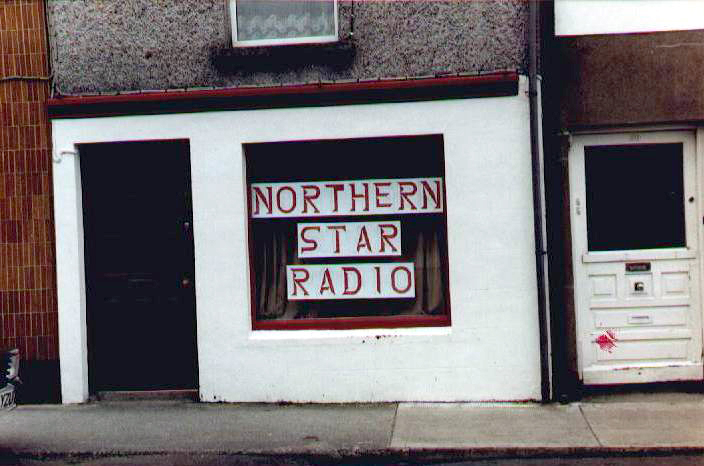 The shop front of Northern Star Radio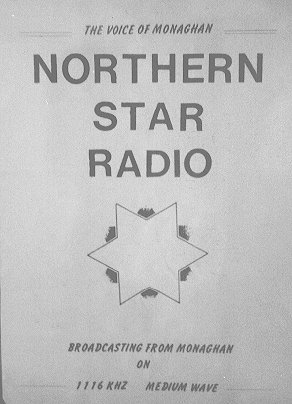 A photo of a poster on the door of Northern Star Radio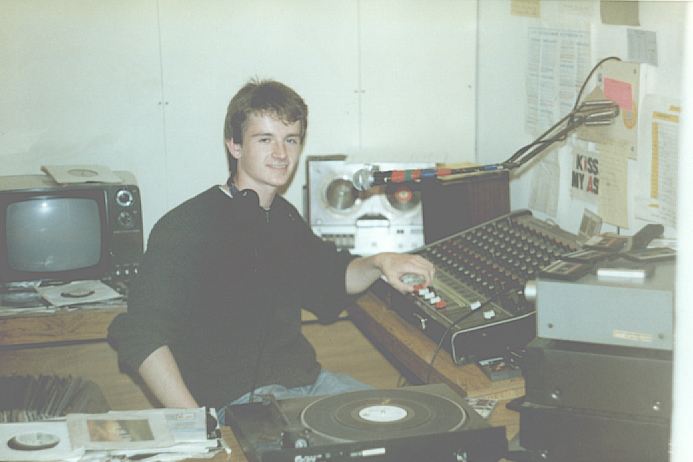 A couple of photos from the studios of Northern Star Radio in Monaghan, shot in mid 1988. Note the KISS MY ASS sticker on the wall, refering to the competition across Old Cross Square, KISS FM. While the station manager was talking with us, he declined the offer of a photo unfortunately.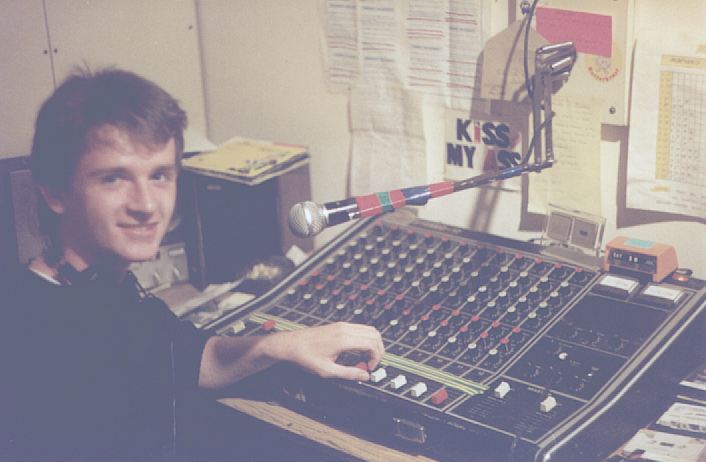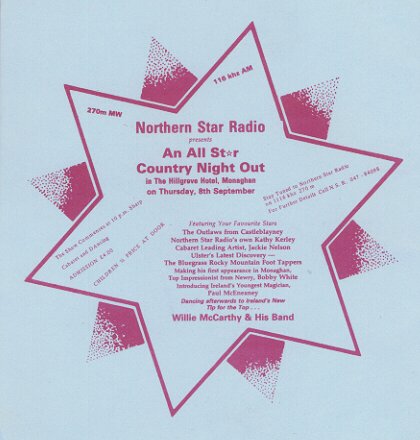 A relatively poor res copy of a Northern Star Radio card. The frequency of 116 am is rather low though, but I suppose it is to compete with the other station in Monaghan, Radio Star Country, whose sticker quoted their channel as 279kHz!!!. There were many examples of the stations not having an idea where they actually were broadcasting in the band.
============================================================

IRISH PIRATES A / Z

Irish Era Home Page