SCOTTISH PIRATE RADIO - K-OSS FM (PAISLEY)

ARCHIVES
WITHOUT CLUTTER
K-OSS FM were heard broadcasting to Paisley during 1989 and operated on 103.5MHz FM.
They were believed to have been raided in early 1991.

Recordings of K-OSS FM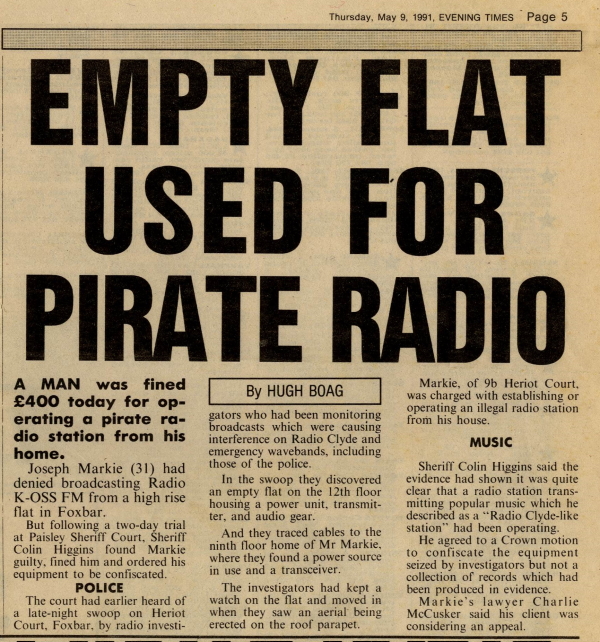 A newspaper report on the station court case on 9th May 1991.
================================================