RADIO DUBLIN - QSL FROM 1980 / 1992



ARCHIVES
WITHOUT CLUTTER

RADIO DUBLIN - INCHICORE
AM 1188kHz 1251kHz - FM - SW 48m and later 6910 ETC
========================================================================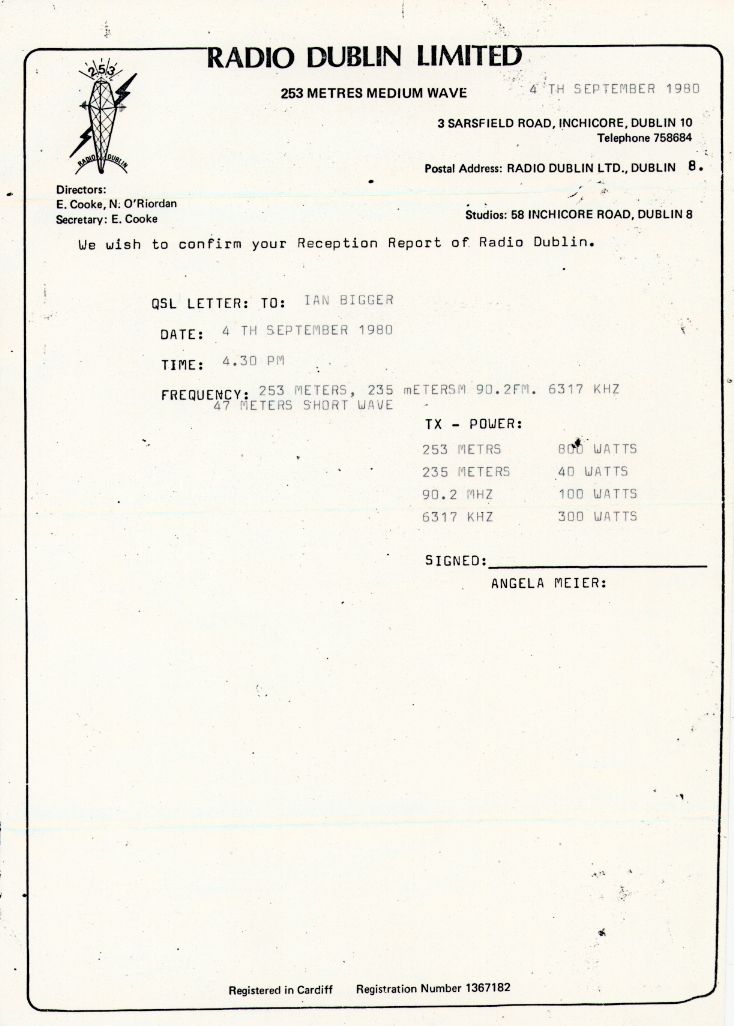 A QSL sheet from Radio Dublin, 1980.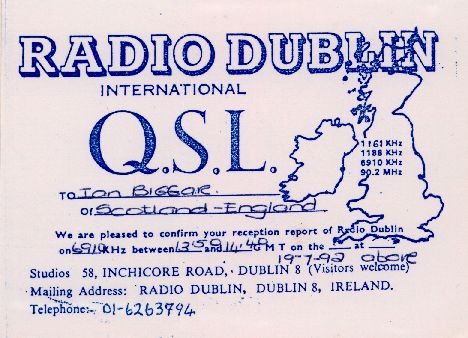 A QSL Card received from the station during 1992. This was well after the 1988 legislation when the station had moved premises and was no longer operating on medium wave. Radio Dublin operated a strong FM signal to the Dublin area and also on shortwave, which is what this QSL was received for.
The shortwave outlet did not carry on much longer unfortunately, and Radio Dublin could no longer be heard across Europe as it had done since the late 1970's.