RADIO CARRICK



ARCHIVES
WITHOUT CLUTTER
RADIO CARRICK, CARRICK-UPON-SUIR (1981)
1512
========================================================

IRISH PIRATES A / Z

1981 VISIT TO RADIO CARRICK
Radio Carrick was another station that we "discovered" on our travels in 1981. None of us had ever heard of this one, yet it was probably audable in the UK in the mornings, as the same transmitter carried CBC Clonmel by the following year, and the signals were heard then.
Radio Carrick mast and right, the house where Radio Carrick broadcast from in 1981.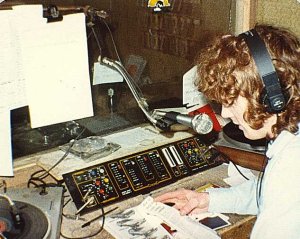 Gerry Gannon on air. Image supplied by Steve Silby.

========================================================

IRISH PIRATES A / Z